Australian Age of Dinosaurs Sunset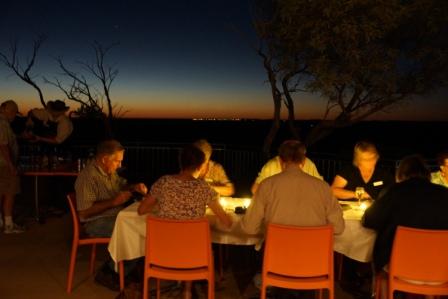 We visit the museum at the jump up to hear and see how dinosaur bones are surfacing after 98 million years and are dug up right here in Winton. We participate in 3 tours - the Laboratory, the Collection Room and the new dinosaur Canyon. We stay behind after everyone else has left to enjoy the sunset and relax with some nibblies.

Tour Includes: Laboratory, Collection Room and Dinosaur Canyon tours at AAOD; and sunset nibblies.
BYO Drinks

Pick up from accommodation at approx 3.00pm, returns approx 7.30pm. Time varies with sunset time.