Dinosaur Stampede 3/4 Day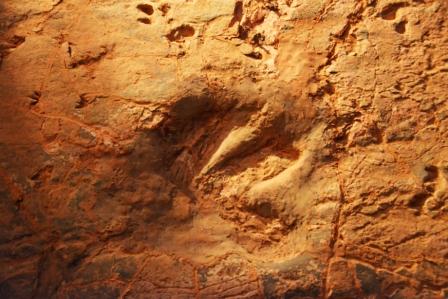 Journey through Winton's mesa country to see a
snapshot of an ancient environment and dinosaur footprints from 95 million
years ago. Lark Quarry Conservation Park hosts the only known dinosaur stampede
in the world with more than 3300 footprints preserved. We enjoy the guided tour
of the stampede and after lunch travel onto grazing property to discover the
hidden treasures of the vast landscape. Visit the Merton Gorge and be
mesmerised by views as far as the eye can see

Tour Includes: Morning tea, lunch and entry/tour at Lark Quarry.

Time: Pick up from Winton accommodation from 8.45am, return approx 3.30pm.

A minimum of 2 guests is required for this tour, unless otherwise arranged prior to the tour.