Dinosaur Stampede Half Day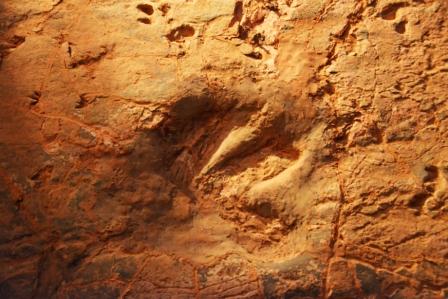 Journey through Winton's mesa country to see a snapshot of an ancient environment and dinosaur footprints from 95 million
years ago. Lark Quarry Conservation Park hosts the only known dinosaur stampede in the world with more than 3300 footprints preserved. We enjoy an early morning start, the guided tour of the Dinosaur Stampede and morning tea before heading back into Winton.

Tour Includes: Morning/Afternoon tea and entry/tour at Lark Quarry.